Wayne State University's Warrior TechSource for the Enterprise Enables Professionals to Be Future-Ready
Farshad Fotouhi is the Dean of Wayne State University's College of Engineering, and Weisong Shi is the Associate Dean. Learn about the launch of Warrior TechSource, Wayne State University's scalable, turnkey learning platform. Built by Amesite, Warrior TechSource aims to advance and equip professionals with critical skills in new and evolving technologies.
Wayne State University College of Engineering
Founded in 1933, the Wayne State University College of Engineering is a key piece of Wayne State University's rich 150-year legacy of innovation, advocacy, and excellence. Over 30,000 College of Engineering alumni located in 70 countries and all 50 states are using their world-class education from a top 1.4% university worldwide to enact change.
Their Challenge?
To help Wayne State University alumni and professionals execute on today's automotive technology and provide them with educational opportunities that allow upward movement in the transforming field of mobility. Most engineers did not graduate with degrees that covered in-demand topics like electric vehicles, autonomous vehicles, or the Internet of Things – and now require upskilling to stay competitive in their fields.
The Answer?
Wayne State University partnered with Amesite to deliver Warrior TechSource, a holistic platform that provides fully online, on-demand courses with live instructors. The platform offers a superior way for WSU to upskill alumni and other professionals on digital technology and technologies of the future. The courses contain the latest findings on every topic they train on, in real-time, worldwide – delivered to students, wherever and whenever needed. It is the perfect solution for busy professionals who want to stay relevant and advance their careers. 
Creating a New Environment for Learning at Wayne State University
Wayne State University alumni, corporate partners, and advisory board members called upon the College of Engineering to provide workforce training that was affordable, convenient, and provided relevant professional development opportunities.

Wayne State University could have studied the marketplace, tasked their faculty with creating customized materials for their market, and utilized their legacy LMS to deliver. However, this would have burdened faculty with additional committee work, forced reconfiguration of multiple teaching schedules to find release time for faculty to create custom courses, and required utilization of a legacy LMS without the desired capability or flexibility. Additionally, these efforts would have been expensive and time-consuming.

Instead, Wayne State University chose to partner with Amesite to create their customized Learning Community Environment™ (LCE™). Amesite was a single solution, that enabled Wayne State's expert faculty to receive fully built courses that they approved, without taking them away from other important teaching and research obligations. WSU also received an advanced, turnkey platform – branded and customized to their learners' needs.
About Wayne State University
Wayne State University is a public research university in Detroit, Michigan. It is Michigan's third-largest university.

 

Industry:

Colleges & Universities



Company Size:

1,001 - 5,000



Location:

Michigan



Software:

Higher Education
How does Amesite deliver turnkey programs that have impact – and how did this work for Wayne State? Amesite studies our partners' markets and identifies topics that are needed and in high demand by companies and professionals. Amesite utilizes subject matter experts and design professionals, along with AI technology, to create materials with unparalleled quality, speed, and efficiency. Amesite's technology is unmatched: and results in an engaging experience that delivers success.

"Working with Amesite, we had nearly 100% retention in our programs. That's not an accident. Artificial intelligence is critical in creating engagement and is important for us not only to build programs, but to build programs that people complete," said Farshad Fotouhi, Dean of Wayne State University's College of Engineering.

Amesite customized a Learning Community Environment™ (LCE™) for WSU, creating Warrior TechSource, a platform that delivers alumni and professionals the skills they need in terms they can understand and use right away in their businesses. Wayne State University's College of Engineering now delivers courses that are built to be taken fully online, on-demand, and with a live instructor.

"The feedback from our students and instructors has been overwhelmingly positive," said Farshad Fotouhi, Dean of Wayne State University's College of Engineering. "In working with Amesite, we have access to the best technology with a partner that we trust. They customized to our needs and to our market. And helped us deliver in a way that supports the professionals who are transforming in the field of mobility."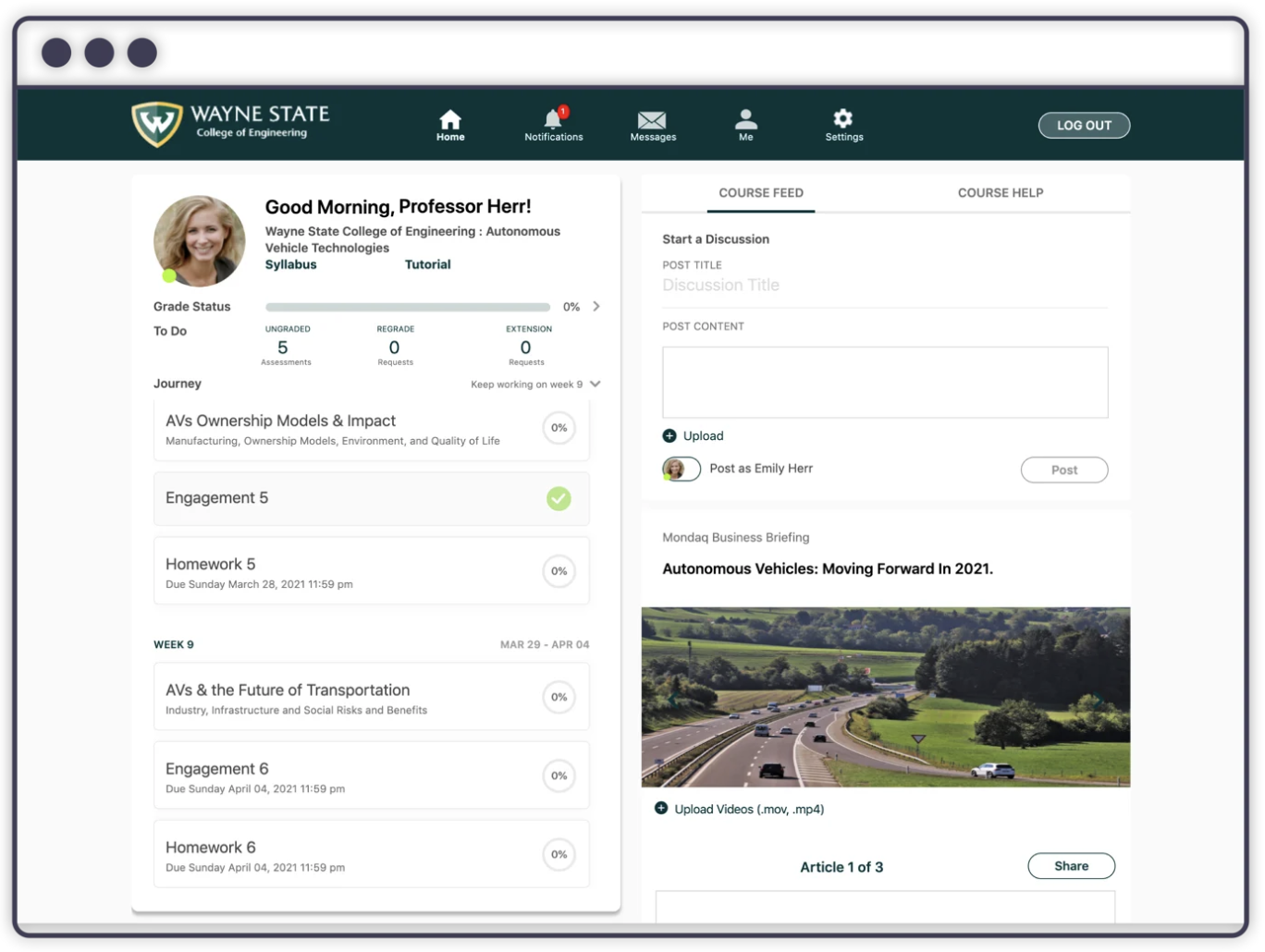 Delivering Greater Engagement through Artificial Intelligence
Why is AI so crucial for WSU? Warrior TechSource is powered by Amesite's AI, delivering fresh content in every learning experience. This is important because the auto industry is changing at an unprecedented rate. Digital transformation of the auto industry has accelerated the adoption of AI and other data-driven technologies into automobiles at an extraordinary pace. Automakers need skilled engineers who are empowered with the knowledge to support the auto industry of the future. AI can deliver that knowledge and keep courses up-to-date, and relevant.

Additionally, Amesite's platform captures user reviews in real-time, and uses a combination of AI models to help determine contextual meaning, user sentiment, and behavior on the Warrior TechSource platform. Amesite studies the learner experience in order to continuously improve the degree of learner customization, and the learning journey.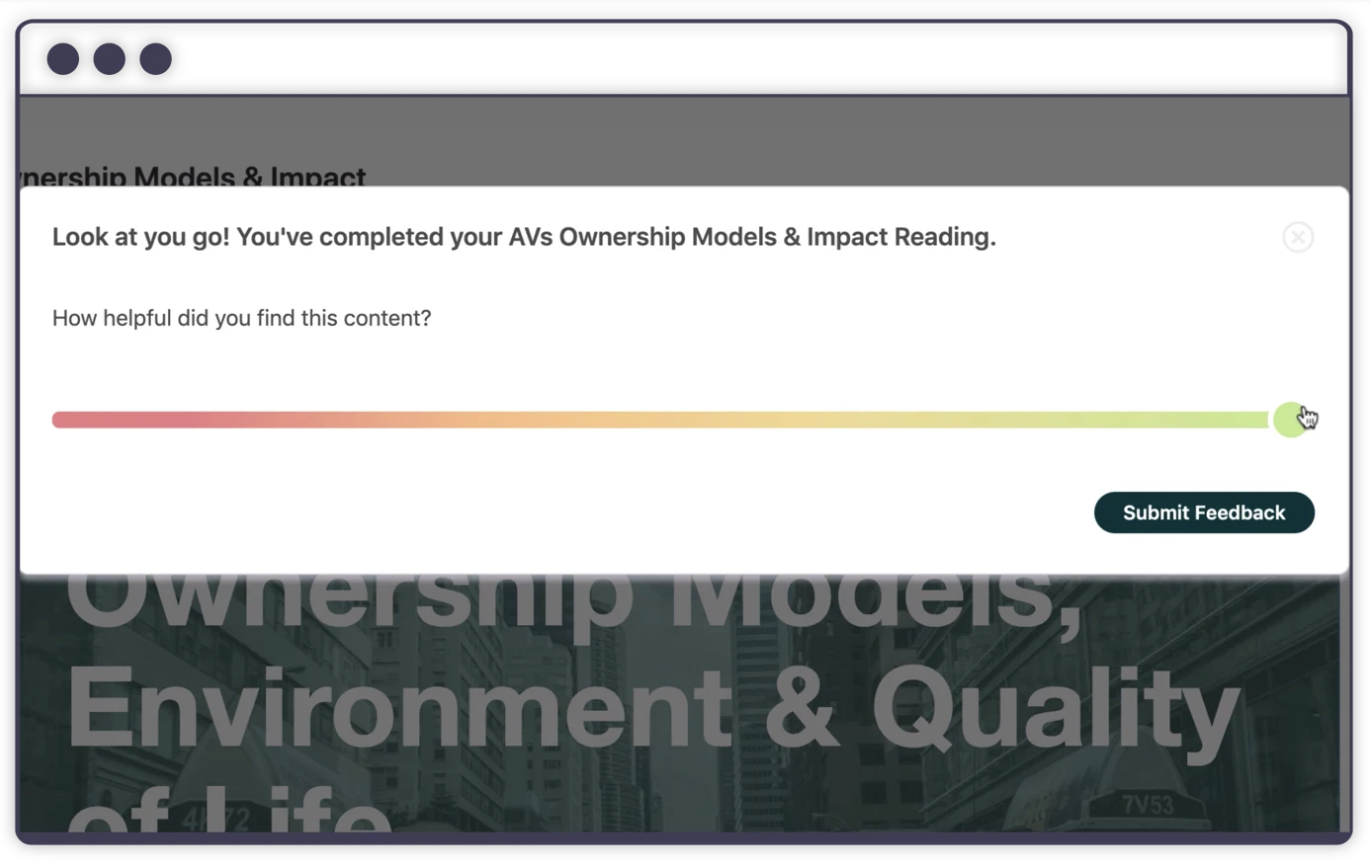 Achieving Scale with Amesite
Geographic reach, convenience for every learner, and speed in content creation are critical factors in achieving scale. Amesite's platform enables organizations to deliver learning experiences on demand, globally, particularly on high-impact and high-demand topics. The auto industry is a perfect example of both: it financially supports 1 in 20 Americans [1]. More importantly, it is a global industry that is growing.

In 2021 the global auto market is expected to see 9% growth, followed by solid expansion in 2022 and 2023 [2]. In the United States, the auto industry directly employs over 1.7 million people and carries a net employment impact of over 8 million jobs, and is a major driver of the 11.5% manufacturing component of GDP [3]. In 2019 global total revenue for the auto industry was $1.3 trillion. Worldwide, directly or indirectly more than 50 million people earn their living from cars, trucks, buses and coaches [4].

Warrior TechSource was architected for efficiency and scale. Wayne State University's own alumni are located in 70+ countries worldwide. Amesite's cloud-based platform technology delivers to anyone with an internet connection – meeting the needs of Wayne State's global alumni network and enabling them to offer their courses to the global industry.

Convenience is critical as well. Busy professionals need to be able to consume a learning experience on multiple devices. Learners can access Amesite's platform over mobile, tablet, or desktop. Amesite's advanced coding architecture and focus on accessibility and flexibility provide a seamless and high-quality learning experience, regardless of the device used, enabling professionals to access and complete courses with ease.

Speed in course creation is essential in ramping up professional programs. Amesite's speed in creating materials has been essential to expansion of Wayne State's offerings. Coupled with Amesite's natural language processing models that utilize keywords from course topics to deliver fresh content, Amesite provides materials that are best-in-class, both in terms of speed of creation, and in quality. 

Warrior TechSouce: Built for Auto Engineer Success
The future for Wayne State is limitless. Amesite's auto-scaling and reliable cloud infrastructure is designed to continue to enable growing numbers of alumni and other professionals with a way of upskilling continuously. As professional needs change, Warrior TechSource can scale, to reach every professional who needs it.

The first offerings on Warrior TechSource are for the auto engineers building the future of mobility, with greater degrees of electrification, autonomy and connectivity. Weisong Shi, Associate Dean of Wayne State University's College of Engineering, explained, "We are focused on making sure that professionals learn the latest and best technology. Having Amesite as a trusted partner has enabled us to scale very fast. Together, we are having greater impact."

Wayne State University now offers many six-week online, AI-powered certification courses covering:
     · Autonomous Vehicle Technologies 
     · Data Science
     · Electric Vehicle Technologies
     · Mobility as a Service
     · Programming for Autonomous Systems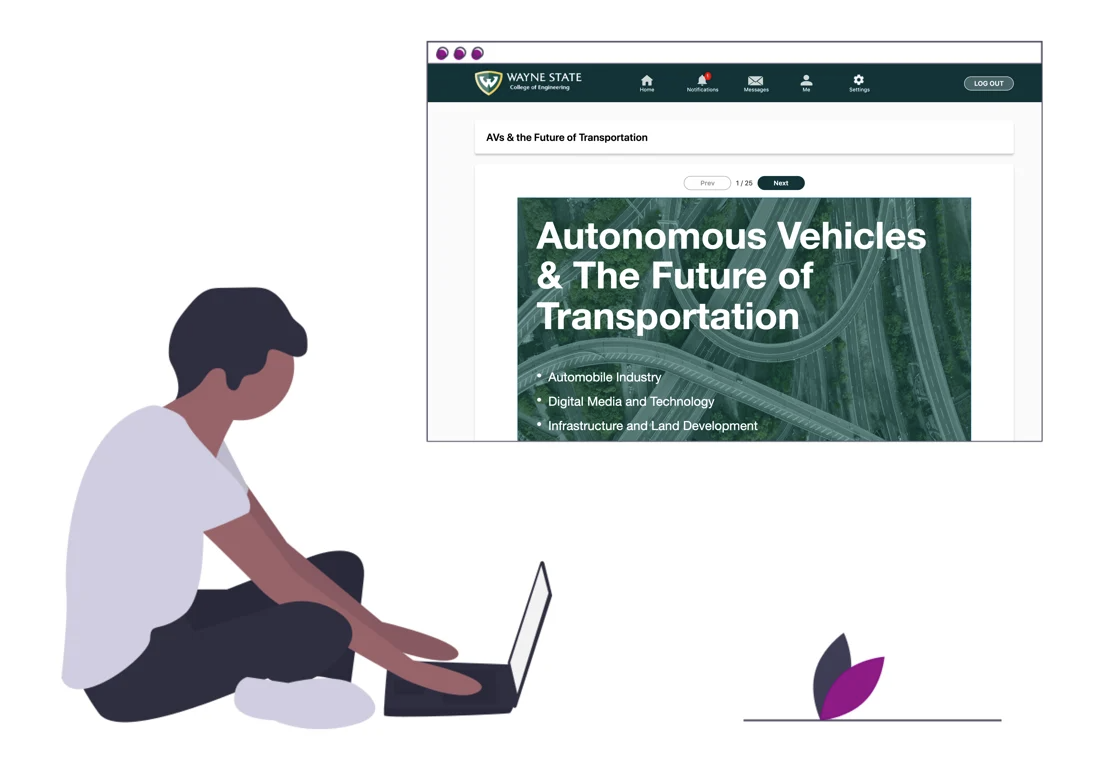 Wayne State University awards a Certificate for each successfully completed program. The courses flexibly, conveniently, and continuously upskill one of the world's most essential workforces: the one that puts the world on wheels.

Wayne State University leverages the artificial intelligence and learning platform capabilities, powered by Amesite, to provide a single platform for upskilling that engages and scales. 
Resources:

[1] Center for Automotive Research. 2017. Contribution of the Automotive Industry to the Economies of all Fifty State and the United States. https://tinyurl.com/3ejdupw8 Accessed March 31, 2021.

[2] Forbes. Jan. 3, 2021. Strong Growth Forecast for Global Auto Sales In 2021 With Europe Strongest, Barring Anything Unexpected. https://tinyurl.com/yyxr82n6 Accessed March 31, 2021.

[3] Center for Automotive Research. 2017. Contribution of the Automotive Industry to the Economies of all Fifty State and the United States. https://tinyurl.com/54s5szx2 Accessed March 31, 2021.

[4] OICA. 2007. The World's Automotive Industry. https://tinyurl.com/efjzpftn March 31, 2021.